Company Overview
Openstream's mission is to help its customers in their digital transformation, through its Context-aware Virtual Assistant technology and become the "face of the digital workspace" providing users, natural interaction and proactive assistance.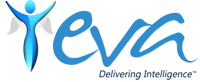 We believe managing a successful digital transformation begins with serving the needs of the mobile-user
It begins with understanding the user's unique context and priorities, anticipating what they need, and then engaging them to quickly complete their tasks.  We believe all other components of "being digital" (devices, mobile OS, applications, process, security, identity, etc.) need to intelligently support and cater to the needs of the user.

We believe "being digital" is about providing natural interaction 
We believe digital transformation has to ensure near natural human interaction in order to drive strong usage and adoption. At its core, the strategy has to be flexible enough to allow the user to determine her chosen mode of interaction (touch, gestures, speech, listening, typing, handwriting, or even her thoughts) based on what is convenient for her at the point of interaction.

Connected Everything: We believe mobility extends beyond tablets, smartphones and wearables
There is an increasing number of newer and emerging workspaces (automobile dashboards, smarthomes, smartTV, smartwearables, etc.).  Each of these workspaces and devices have varying form-factors and technical / UX needs.  We believe that an intelligent digital platform / solution should be able to effortlessly extend across devices and not be restricted by device boundaries and other limitations.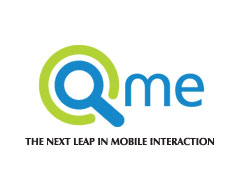 We believe that open standards are critical to scalability and extensibility 
We use and promote Open Standards and have led and made significant contribution to various World Wide Web Consortium (W3C) initiatives and Industry Standards over the years. These standards form the basis and foundation of products and services we deliver in the marketplace.
Openstream's platform and solutions have been architected with each of the above core beliefs in mind – and we will continue to evolve and invest in our R&D efforts with these philosophies in mind.

Openstream has been an innovator of revolutionary mobile technologies, since its inception.  We have developed and deployed complex mobile systems over the years including Mobile Gateways, Short Message Service Centers, Mobile Enterprise Connector, Multimodal Mobile Authoring Platform - and more recently the first commercial Context Aware Multimodal Virtual Assistant Platform in the market.  In the process we have engaged the complete mobile ecosystem, from enterprises, carriers, device manufacturers to mobile value added service (VAS) companies.  We rely on this deep domain expertise, learning, and progressive innovation to help us continue to deliver path-breaking solutions to our clients.